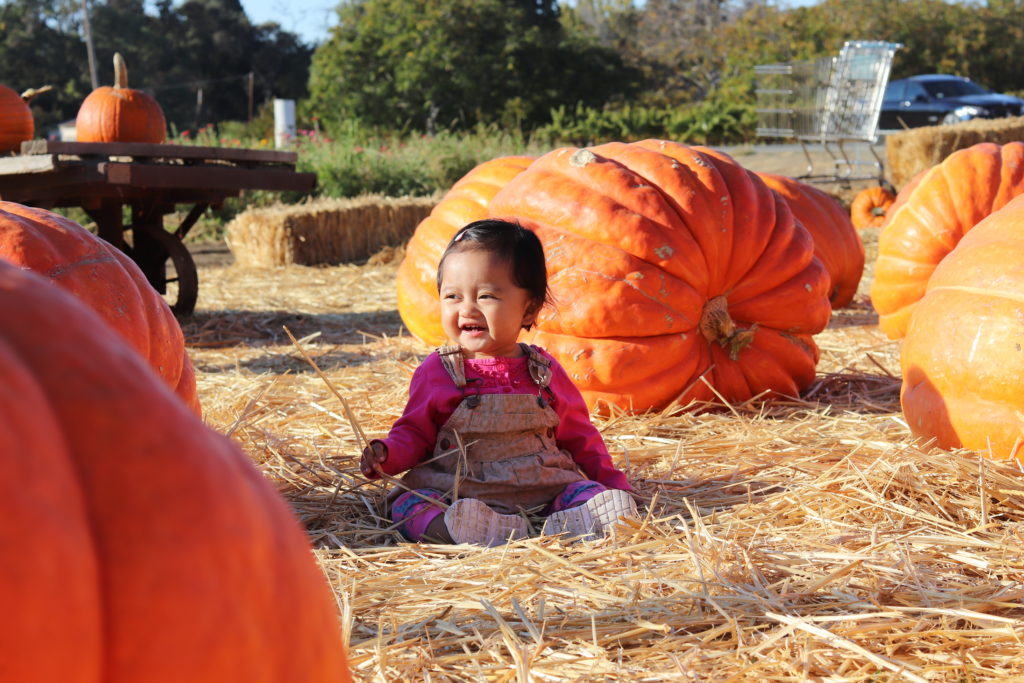 Mia in the middle of the giant pumpkins! Her outfit matches the farm vibes yay!
Who can drive this tractor for me Mommy and Papi?++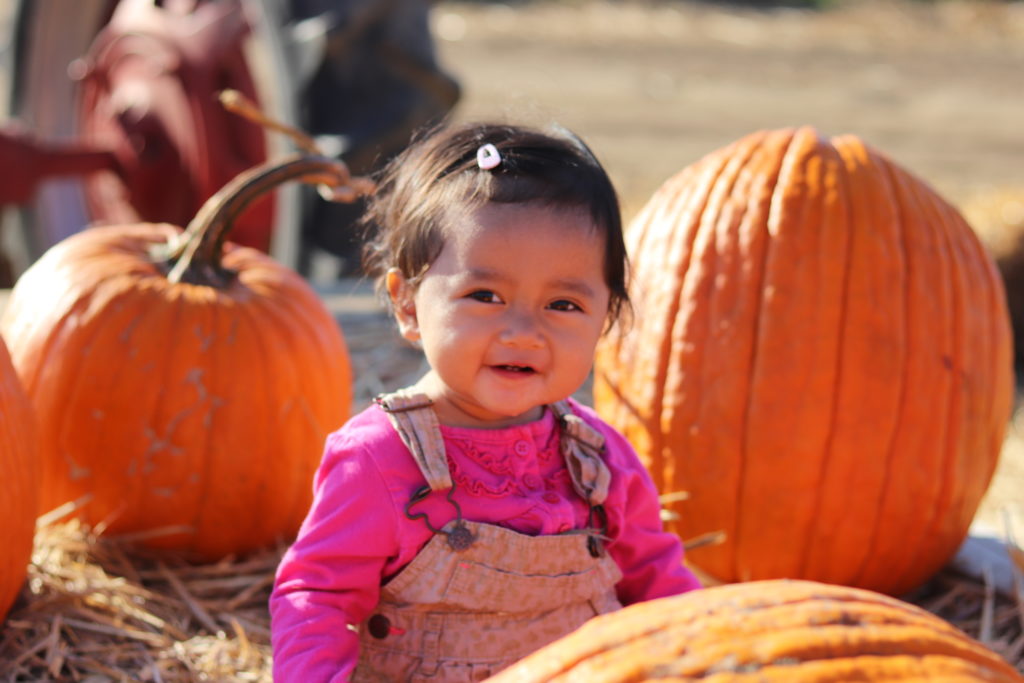 One year old Mia Paris – having fun in her first pumpkin patch!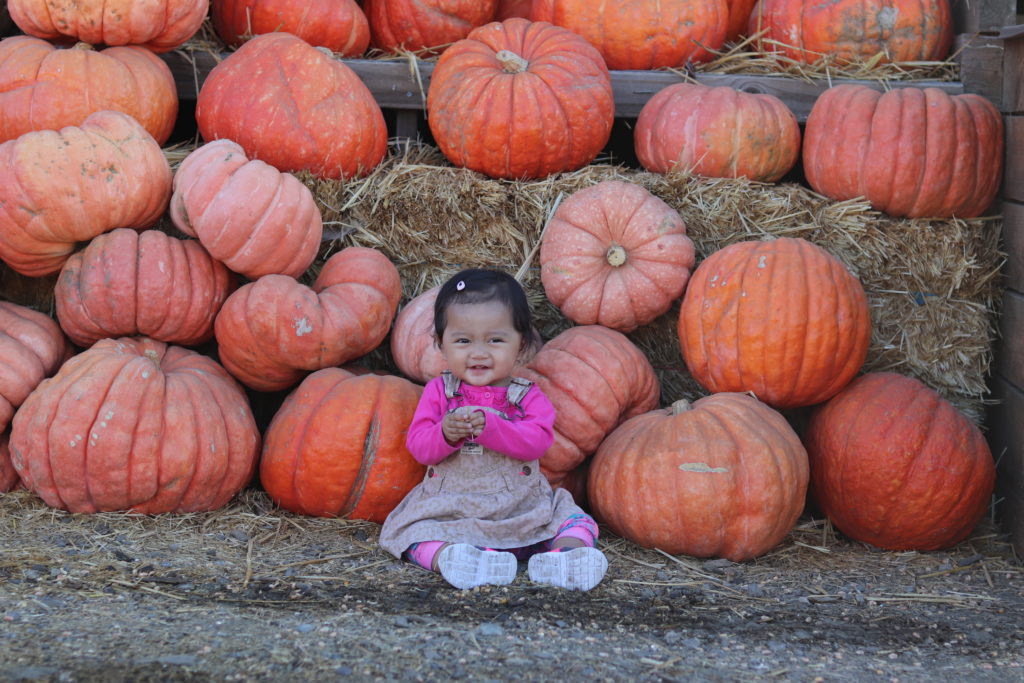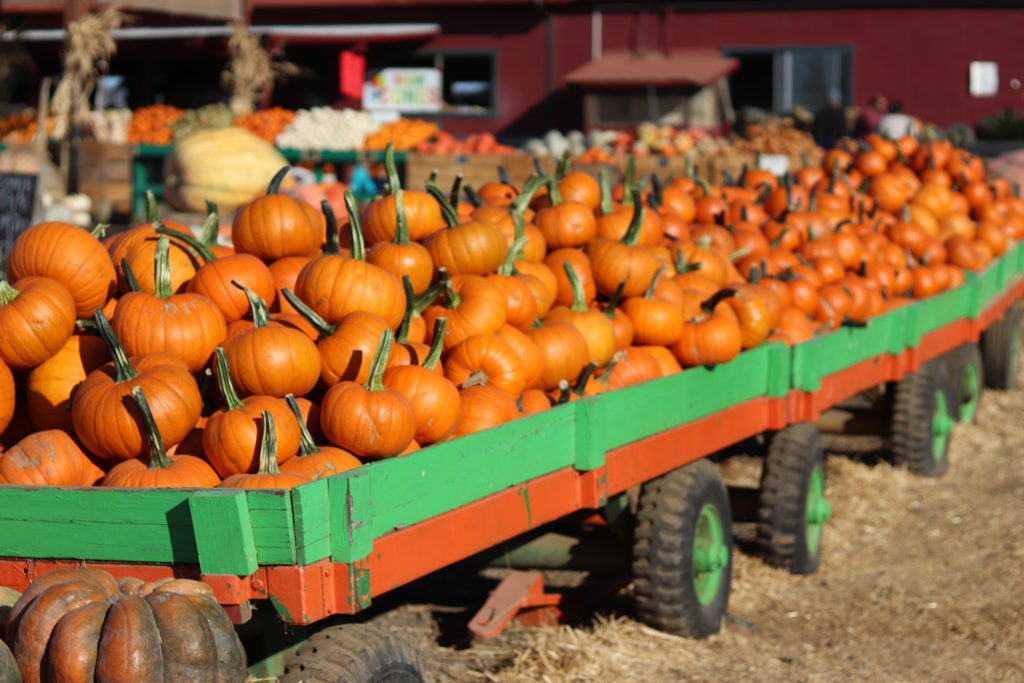 Best of Larry's Produce: Long carts of pumpkins and various fruits and vegetables
Corn kernel play area- she had lots of fun here that she wanted stay all day long! Lol
Little tractor driver is ready to harvest some more pumpkin in the farm!
Fall 2018, October- pumpkin patch time! First pumpkin patch was a success! Mia was in the perfect mood to play in the hay and touched the pumpkins. This year, we visited Larry's Produce in Fairfield, California to take Mia in her first ever pumpkin patch. We went in the opening hour of the farm, at 9 in the morning. It was a perfect day, the sun was up but the heat was just fine, the surrounding felt cool and what we were most grateful for was that there was no crowd, the place was perfect for Mia's pumpkin patch photoshoot.
Larry's Produce has variety of pumpkins, different kinds in different sizes, small to the biggest! Also they have wide selection of fruits and vegetables in the cheapest price, even cheaper when you harvest direct from the farm. When we arrived in the place, we were welcomed by a giant chicken display surrounded by numerous pumpkins. Mia looked so amazed by the gigantic chicken, her eyes widened as she stared long in  it. The pumpkins were in big containers and long carts but the biggest ones were scattered in the ground and on top of tractors or pile of hays. Mia enjoyed sitting in the ground, she played with the hay and hit the pumpkins as hard as she could. We had a great time taking her photos with the pumpkins!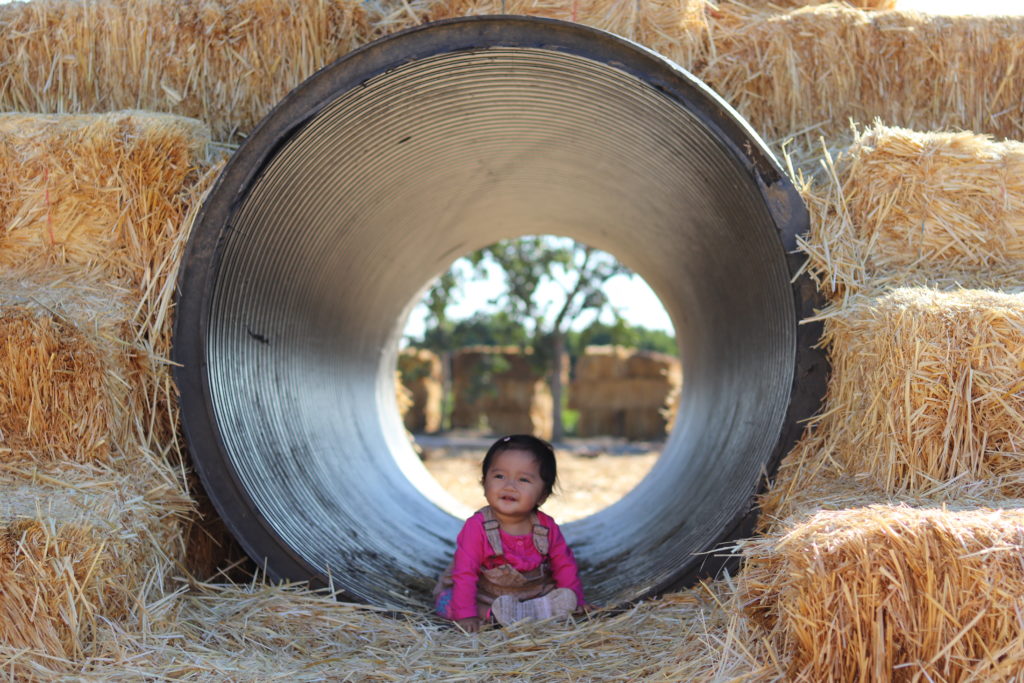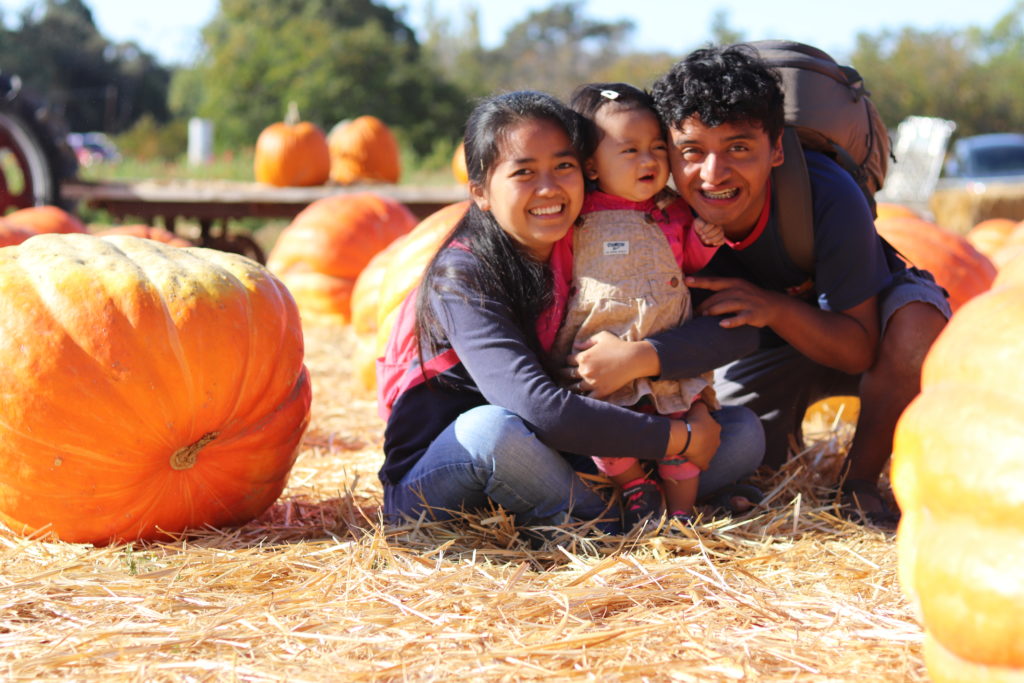 Mia also had lots of fun playing in the corn kernel shed area and riding a kid's tractor near the pyramid of hay. After we're done with Mia's photoshoot, we didn't miss the chance to get a family photo! Indeed another milestone had been greatly achieved!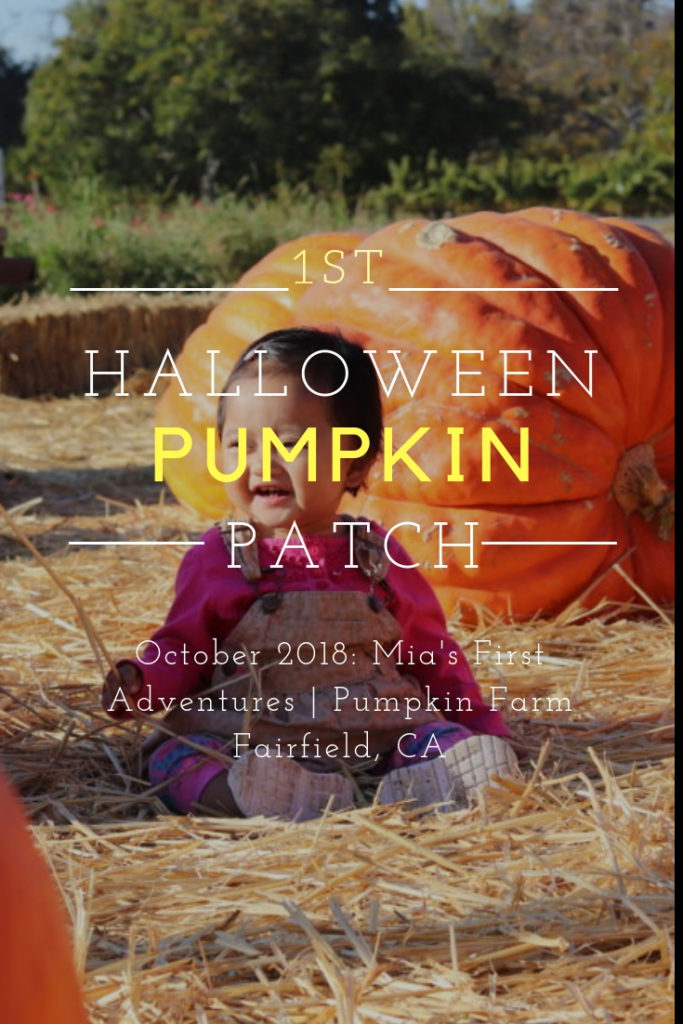 How about you, where did you celebrate pumpkin patch this year?